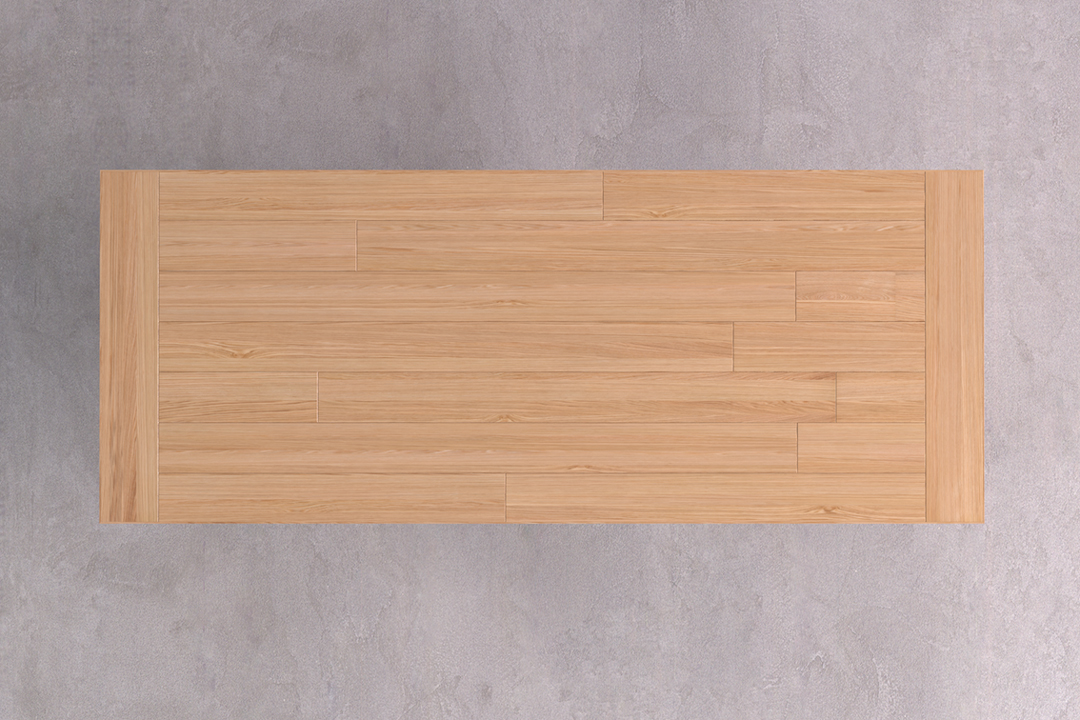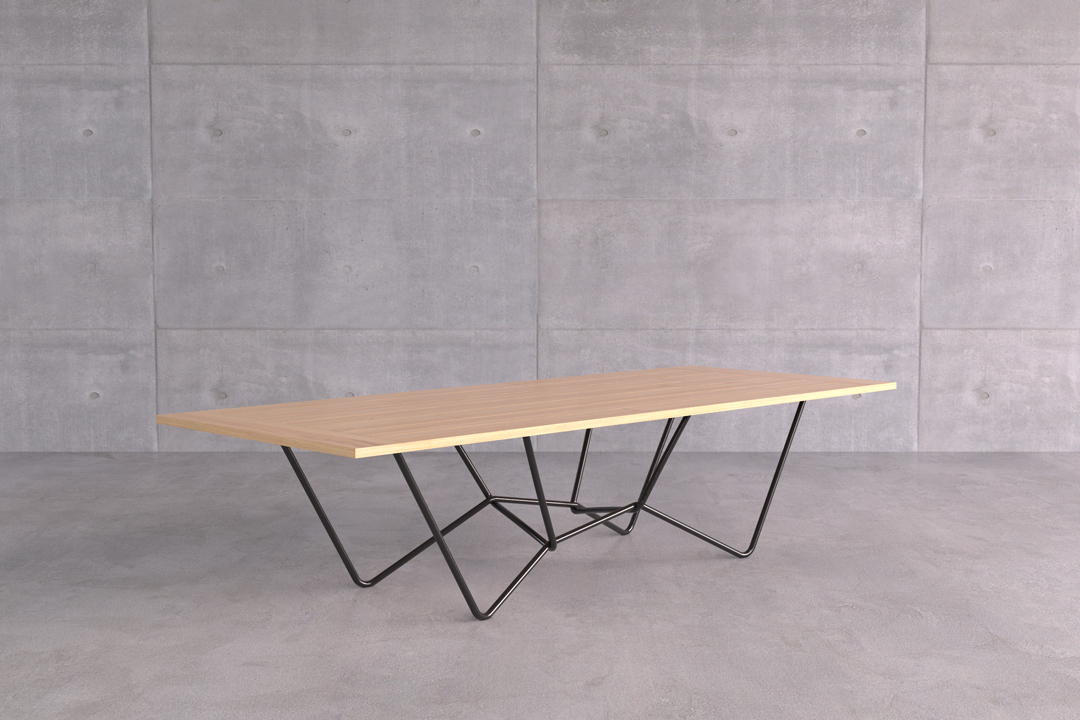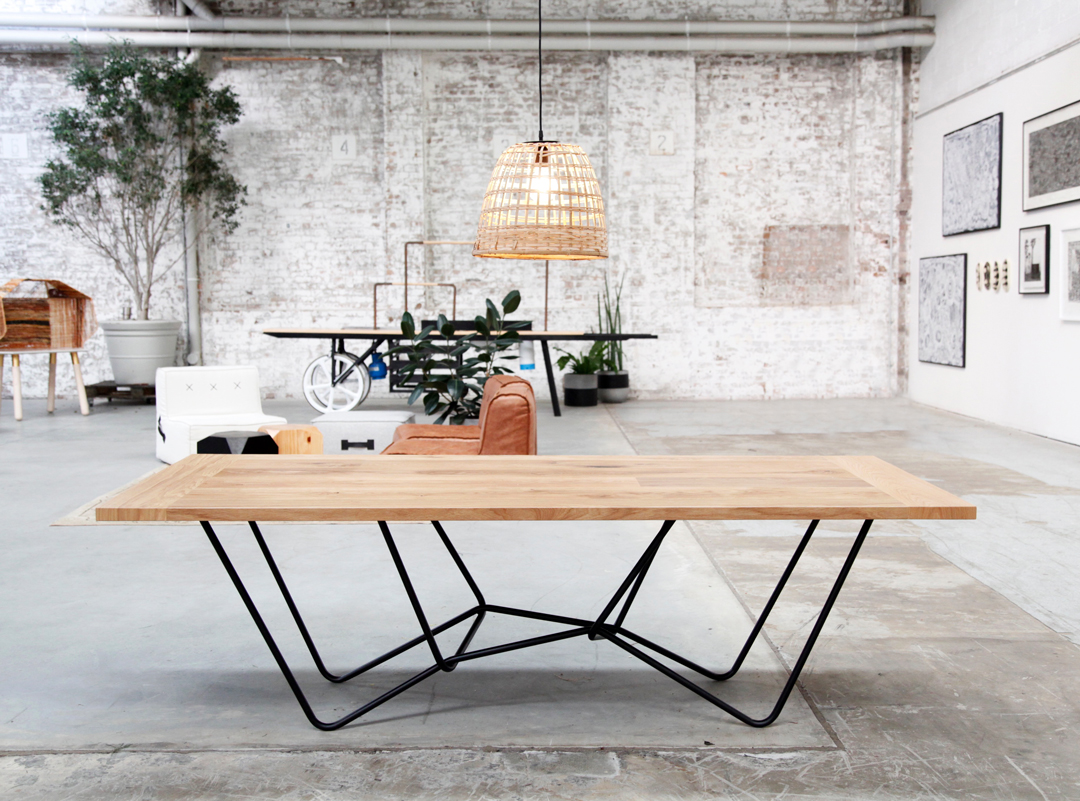 The String Table was inspired by one of Russel Koskela and Sasha Titchkosky's trips to Elcho Island, where they noticed that the women were adept at cat's cradle string games, and that this was one of their traditional games. The women can make a huge number of different shapes reflecting their incredible dexterity. Some of these shapes and the memory of playing cat's cradle games as a child were the inspiration behind the string tables unique base.
Starting price
8 person - 2400L x 1200W x 720H - $5,115
10 person - 3000L x 1200W x 720H - $5,640
Material
The base is made of tubular steel that can be powder coated or electroplated.
For the top, choose from the following:
Veneer: American Oak, White Ash, Birch

Solid engineered timber: American Oak, Spotted gum
Custom veneers and solid engineered timbers are available for an extra charge.
Finishes
Base
Powder coat colours
Basic colours: White, Textured Black

Classic colours: Terracotta, Petrol, Oyster Grey

Spring colours: Yellow, Orange, Aqua, Green

Bright Colours: Fluoro Yellow, Fluoro Pink, Fluoro Red

Metallics: Bronze, Brass
Electroplate
Top
Veneer and solid engineered timber finishes
Clear coat: Matte, Gloss, Satin

Whitewash

Stains: Black, Petrol, Oyster Grey, Yellow, Orange, Aqua,

Green

Paints: Black, White, Petrol, Terracotta, Oyster Grey,

Yellow, Orange, Aqua, Green